Social networks have a great potential for business advertising. We have already covered the important tips for effective marketing on Facebook and Twitter, and now we are going to discuss top 10 tips to build effective marketing strategy on Instagram. Instagram has more than 400 million active users who share more than 40 billion images per day! Success for brands on Instagram grows every day. That's why we've prepared this comprehensive guide to help you develop your own marketing strategy to engage as many people as possible.
Shoot Square Photos
Your Instagram feed is only as good as your worst photograph, so make sure your photos are of good quality in order to leave a lasting impression. But not every social media marketer is a good photographer. Ideally, when you are pressed for time, you should shoot square photos. It will save you time and hassle, and most of the digital cameras and smartphones have this option.
Use a Customized Link-Shortener
One of the most important things for you to find out is how much your Instagram traffic is going to your website. This can be easily tracked using a customized link shortener (for instance, bit.ly) that accurately notes the total number of clicks your Instagram link got.
Use your bio link wisely
Your bio link should ideally land to a page that offers the same posts that you displayed on Instagram, and here you can collect leads, get subscribers, promote your online products, etc.
Keep a Close Eye on Trending Hashtags
A timely use of hashtag can go a long way. Use Instagram's Explore feature to find trending posts using hashtags (#). If you feel a certain hashtag is relevant to your brand or product, use it to attract visitors.
Use a Mix of Photos and Videos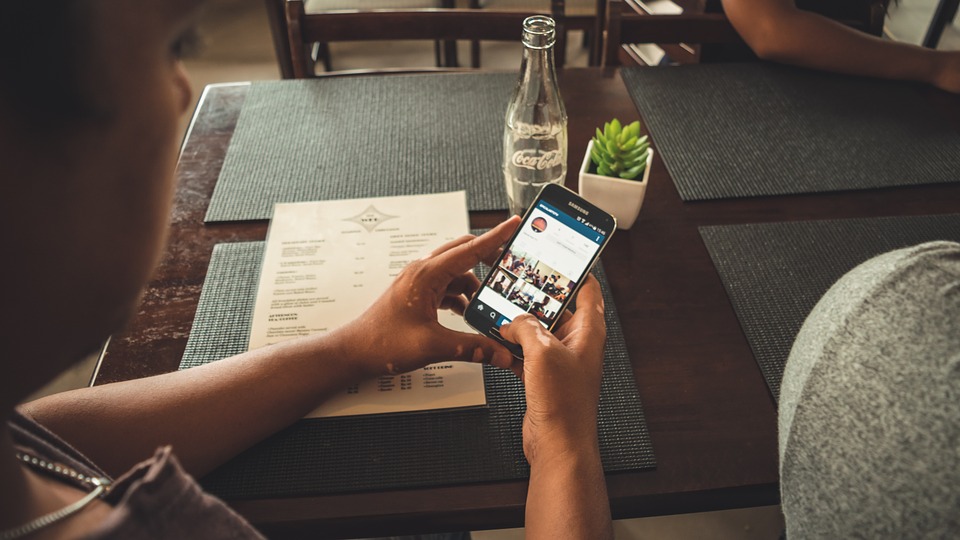 Instagram marketing is generally about photographs, but you need to mix up some videos too to spice up your account. A video is said to generate 3 times more inbound links than written content, and is hence ideal for engaging fans, growing followers and driving traffic. Videos could be made funny (something that is comparatively harder to do in a single photograph), and people who are not directly interested in your brand, may find it amusing. This may widen your business horizon and followers.
Pair Images with Captions
Giving your image a captivating caption is a very good marketing strategy as it engages your audience manifolds. With your photograph, add an inspirational quotation or a relevant tip, and complete it with a hashtag to get the most out of it.
Review Your Brand Aesthetics
Visual presentation of your brand says a lot about you and your product: your brand's logo, website layout, graphics and photographs you are using. The choice of your color palette showcases the tone of your brand. In the same manner, your Instagram content that you are sharing along with the filters may make or break your target market.
Use Sponsored Ads
Sponsored ads at Instagram are now regularly observed on timelines, which give brands a great way to target their audiences.
Use Sponsored Posts
An excellent way to build a large Instagram audience and get massive exposure is to find Instagram accounts that are already catering to your niche and pay them for your (sponsored) post.
Partner-up with Instagram Influencers
Find Instagram Influencers within your domain who will market your brand in an interesting and innovative way. There are more than forty thousand influencers who cover a wide range of verticals including health, fitness, food, sports, fashion, beauty and home decoration, etc.
Instagram gives you a wonderful platform to market your brand and promote your business. It keeps on evolving, hence giving you the opportunity to grow.
About the author: Paula Headley
Paula Headley is young and successful freelance writer at http://help-with-homework.com. In addition, she is writing, reading, and healthy lifestyle addicted. You are welcome to follow her on Facebook. She always keeps herself busy with challenging tasks. She is a marketing enthusiasts as well.
Keep sharing your feedback and opinions by commenting and don't forget to visit Shafiq Siddiqui's website, like my Facebook page, connect professionally with me at LinkedIn, follow me on Twitter and Instagram for latest updates.