Ok! So all of us have "liked" business pages (a few or many) on Facebook because their advertisements show up on our wall, even if we don't want to see them. It is an accepted fact that people and businesses around the world are using Facebook to create awareness among masses, and why shouldn't they? It starts showing results of your efforts right away and interactive response helps you in gaining analysis of the product/service.
I watch Facebook Business Pages battling hard with each other on the wild tides of public's ocean, trying to wreck other's ship, that's awful! Becoming a pirate is easy but becoming a captain is tough. There are following types of Facebook Pages:
Trend Setters: They are they the ones who come up with great hit ideas, and set an exceptional example for others in the market. Small businesses or startups look up to them for inspiration.
Mimics: They simply replicate the idea of Facebook moguls and implement it to earn profit.
Pirates: That's what I call them! They steal pictures and other information for their own usage, without owner's consent or prior approval. They not only violate copyrights rules but also offend owners, badly.
Now, we all have read many articles and had much  debate regarding startups, tips on how to be unique, creating market space, etc. but today, being an online business owner on Facebook, from past 3 years, I am going to tell you those simple yet secret tips that no one will ever tell you to achieve success.
Open Pricing Policy:
I fail to understand why people don't mention prices openly? I mean, what's the point of keeping them hidden when eventually you will have to tell people upon asking (obviously, because you have to sell the product/service). Isn't it better to mention prices clearly to save energy and time that you usually waste by mentioning it to each customer individually, upon asking?
Open pricing policy will not only save your time and energy but it will increase your credibility, as, it is a proof that your Facebook page is not fake.
Upload Original Pictures – Captured by Yourself:
This factors is very important. If you want to enhance your business and its credibility, you need to stop downloading pictures from wholesaler websites and other pages. Upload original and genuine picture of your product, it is the best way to make your market space and increase credibility.
Being a photographer by hobby, here are my simple tricks for taking good pictures yourself:
Tip 1: whether you have DSLR camera, simple digital camera or mobile phone's camera, remember to take picture in natural sunlight – it will enhance your product's look and give better picture quality.
Tip 2: Background should not have any distracting element. Either keep neat plain colored background or use gardens/lawns (greenery always give pleasant look).
Tip 3: Put your business name or logo as water mark, so that other's don't copy it and your customer know you actually took the pictures yourself and they belong to you.
Tip 4: Products should be seen clearly, upload 2-3 pictures maximum for same product, otherwise 1 good picture is always the winner.
Be Efficient: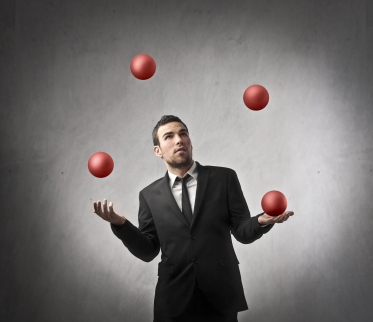 Nothing makes customers happier than giving them efficiently quick service. Reply promptly, deliver parcels as soon as possible and solve their other issues.
Posting Customer's Feedback:
Testimonials are always very helpful in increasing your chances of success. Ask for customer's feedback and take its screenshot to upload on your business page. Don't forget to add your watermark on them.
Honesty:
Along with all other things, honesty is the most important thing in any business, especially where your profit is coming from "buyers". And online business has this factor of "intangibility", you have to stay honest with your customer, give them accurate information and guide properly because they don't have the privilege to touch and check the product before spending on it – they totally rely upon your words and pictures you show them. So be very honest!
In the end, I would simply say, don't give up! Because online trends keep on changing and it's hard for one to find out what really works for you. Keep trying different things, even if you don't get much success in the start, but eventually things will turn out to be good for you by having honesty, hard work and originality.
A keen observer, writer and creative minded, Arzoona Khalid is a successful young entrepreneur, owns a Facebook clothing page, Uptown. She is also working as Blogger and Business Development Executive at BrightSpyre.She tweets @ArzoonaKhalid
Keep adding your experience and practices by commenting and don't forget to visit Shafiq Siddiqui's website, like Facebook, join at LinkedIn and follow on Twitter.